Mold Remediation
Dry Effect is a Cincinnati-based company that provides mold remediation and water damage restoration services. Our primary purpose is to educate our customers to prevent any such circumstances that may lead to permanent or large-scale damage to their homes or buildings. Being certified by IIRC, we are one of the most trusted restoration companies in Cincinnati. We have certified staff, technicians, and equipment to deal with issues related to black mold, foundation cracks, air duct cleaning, odor removal, hoarding cleanup, natural disaster recovery, drainage & excavation, fire, and smoke damage restoration. We are available 24*7 and promise to stay by your side in the hour of need.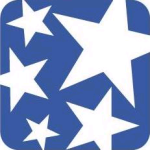 Short Business Description:
Since 1989, Five Star Restoration has specialized in providing 24-hour emergency service for water, smoke and fire damage restoration-experienced in complete reconstruction for residential and commercial properties. Five Star can handle any job from start to finish-large or small. Our technicians are trained, experienced and nationally certified, continually training in the most current recovery techniques.
Five Star Restoration & Construction, a full service General Contractor, is a Leader in Fire, Water, Smoke, Mold and Storm Disaster Recovery for Commercial & Residential properties, serving Northern California since 1989. Five Star's certified, licensed professionals, 24-Hour Emergency Service includes; One Hour Response Time, Water Extraction, Structural drying, Removal/clean-up of sewage, Carpet, Rug and Upholstery Cleaning, Mold Containment, Remediation & Abatement, Sanitation & Disinfecting, Home Content & Garment Restoration and Safe storage in our 19,000 sq. ft. facility, Ozone Deodorization, Electronics Restoration, Bio-Hazard Containment, Dehumidification, Emergency Board-ups. You can count on Five Star's certified, licensed professionals for peace of mind when disaster strikes. 24/7.
Mold is one of the most dangerous biological contaminants that could be in your home. It can pose serious consequences to your health and cause a great deal of damage to your home. Unfortunately, many of these mold spores will not be detected by the human eye. Hiring our professional team of experts, we will inspect your entire home from top to bottom to find the source of the mold. At La Jolla Mold Testing, we are dedicated to providing the most experienced and best inspection solutions for all our customers in and around La Jolla.